Metropolises: crisis and mutations in the euro-mediterranean space
Modern studies (section "Époques moderne et contemporaine")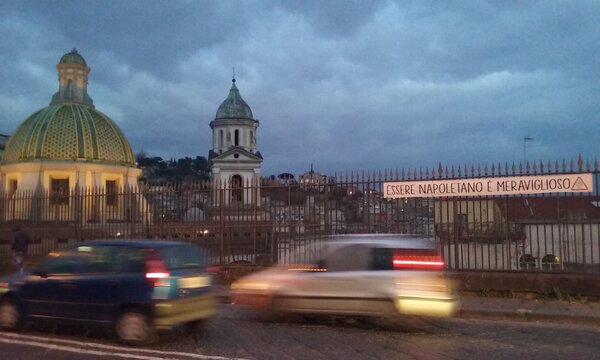 The programm "Metropolises: crisis and mutations in the euro-mediterranean space" (coordinator : Dominique Rivière, Université Paris-Diderot) puts in prospect the Mediterranean metropolises (in particular of Italy, Spain and Greece), questioning the effect of the subprime mortgage crisis, the European crisis and the austerity policies on metropolises. The metropolitan question is seen in a transcalar prospect and with an interdisciplinary point of view (geography, spatial planning, other disciplines interested in territorial matters)..
The Metropolises Program leans on Euro-Mediterranean collaborations with various universities (Paris-Diderot, Paris-Est Val de Marne, Paris 8, UPEC, Valenciennes,Tours ; Napoli, Roma, Milano, Torino Venezia…, Athens, Barcelona, Madrid,Valencia…)and, within the framework of the network of the French Schools abroad, a collaboration with the French School of Athens (EFA: Migrations and urban transformations - Urban observatory) and the Casa de Velázquez (2017-19). It has the support of the UMR Géographie-cités and of the LabEx DynamiTe (AAP SAR-Dyn), of the ANR and Inra-UMR Innovation.
It uses 5 lines of action :
Living and housing patterns in the euro-Mediterranean metropolises: what transformations in front of the crisis?
A power in reorganization: institutional metropolitan areas and transformations of the public action
What place for transport and culture in the metropolitan urban projects?
Confrontation of the standards and the practices in the open spaces of Mediterranean metropolises, coordinated by Coline Perrin (INRA)
Urban politics and public action in the Spanish metropolises: crises and transfers coordinated by Nacima Baron (Université Paris-Est) for the Casa de Velázquez.
The program "Metropolises: crisis and mutations in the Euro-Mediterranean space" aims at meetings, at publications, at one or several doctoral seminars and at an institutional consolidation of the research network.
Calendrier des opérations
2017
Rome, EFR, 27-28 février, Séminaire inaugural du programme (org. D Rivière) avec le soutien de labex DynamiTe, Sociétés Plurielles et UMR Géographie-cités
Rome, EFR, 28 février-1e mars, Séminaire inaugural de l'axe 4 (org. C Perrin) avec le soutien de l'ANR
Athènes, 5-7 juillet, Session du congrès de l'ASRDLF Confrontation des normes et des usages dans les espaces ouverts métropolitains (org.Perrin, Anthopoulou, Cartier, Soulard)
Madrid, 22-23 mars, colloque Enjeux urbains et modalités de l'action publique locale en Espagne (org. N Baron)
Rome (8-11 novembre 2017, EFR en collaboration avec la Casa de Velázquez et l'École française d'Athènes : L'austérité vue des villes d'Europe du sud : faire face et faire avec (org. P. Froment, C. Schmoll, M. Cremaschi) avec le soutien du Laddyss et labex DynamiTe et UMR Géographie-cités.
2018
Rome, EFR, 4 et 5 avril, Séminaire de travail Grands et petits événements/équipements : résistances, mobilisations, accommodements (org. Rivière) avec le soutien de labex DynamiTe et UMR Géographie-cités
Rome, EFR, 24-25 Septembre, Colloque Les espaces ouverts dans les transformations des villes méditerranéennes : représentations, usages et normes (org. Perrin) avec le soutien de l'ANR et du CROMA
Valence, 31 mai-1er Juin, colloque Culture territoriale, Innovation sociale et réorientation des modèles territoriaux à Valence et en Europe du Sud (org. Baron, Romero)
Publications
Baron N. Romero J., 2018, Cultura territorial y innovacion social, Hacia un nuevo modelo metropolitano and Europa del Sur ? Publicaciones de la universttat de Valencia, col. Estudios y documentos, n° 26, 513 p. ISBN 978-84-9134-290-8
Baron N.; Coudroy L., Feria Toribio J., 2018 Trayectorias y recomposiciones metropolitanas en el sur de Europa después de la crisis, Revista Ciudad y Territorio. Numero 196, décembre 2018
2019
Barcelone, avec CdV, 20-21 juin, séminaire Un municipalisme transformateur ? Capacité politique locale, l'expérience de Barcelone en perspective (org. Baron, Blanco et Blanco, Université Paris Est et Université Autonome de Barcelone)
Athènes, 5-7 juillet, EFA avec la collaboration de l'EFR, École d'été doctorale Aborder la ville-refuge en Europe du Sud : approches, acteurs (org. Polyzos, Pigaki pour l'EFA, Rivière, Schmoll pour l'EFR)
Turin, 17-18-19 octobre, Colloque « Villes en quête d'économie(s), représentations, projets, pratiques dans les métropoles d'Europe du Sud » (org : Salone, Semi, Rivière, Froment)
Beyrouth (IFPO), 5-6 décembre, Journées d'études « Usages et informalité dans les espaces ouverts métropolitains méditerranéens » (Org. Soulard, Cartier, Perrin)
Publications
Baron N. Ter Minassian H. eds, 2019 « Produire et réguler l'habitat dans la péninsule ibérique. Politique du logement et pouvoirs urbains depuis la crise », Revue Sud Ouest Européen, numéro 46.
Maccaglia F, Pfirsch T eds, Rivière (pilotage), L'austérité urbaine : "faire face et faire avec" en Europe du Sud, Annales de géographie (juin 2019)
En cours 2019 : un dossier dans la revue en ligne Urbanités (à paraître à l'automne 2019) et un volume dans la collection Città e storia du CROMA
2020