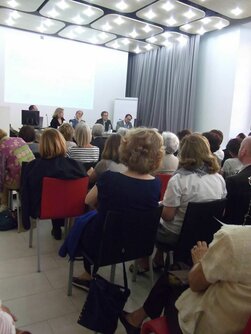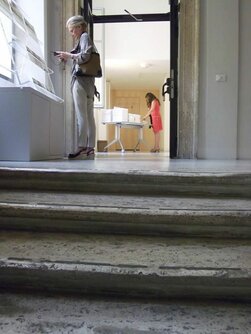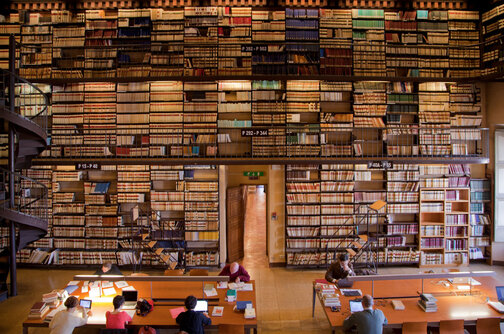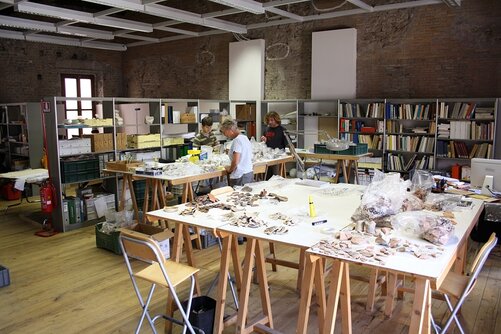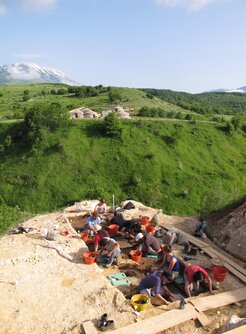 Founded in 1875, the École française de Rome is a French public research institution (établissement public à caractère scientifique, culturel et professionnel) operating under the supervision of the French Ministry of Higher Education, Research and Innovation.
Mission
The École française de Rome supports research and training in archaeology, history and other fields of the humanities and social sciences covering all periods from prehistory to the present day. Its geographical areas of focus include Rome and the rest of Italy, the Maghreb and the countries of southeastern Europe that border the Adriatic.
The École promotes international research exchanges through its participation in multinational archaeological excavations and through its sponsorship of academic conferences. It also publishes each year about twenty monograph volumes in its areas of specialisation as well as a biannual academic journal, Mélanges de l'École française de Rome.
The École makes its print and digital resources, in particular a specialised research library of more than 200,000 volumes housed on the upper floors of the Palazzo Farnese, available to researchers from all countries. It welcomes doctoral students (boursiers), young post-doctoral researchers (membres), university faculty and other academic professionals, including researchers on leave of absence from the French National Centre for Scientific Research (CNRS) as well as participants in academic partnership programmes.
Key Figures for Academic Year
Documents
Download the École française de Rome's brochure (PDF format - french version)
Visiting the École française de Rome
Since February 2014 the association Inventer Rome has organised weekly guided tours of our facilities on the upper floor of the Palazzo Farnese in Rome to allow visitors to get to know the École.
These tours show groups of twenty-five to thirty visitors the grande galerie, grande salle de lecture, and other rooms of the École's library as well as the loggia, designed by Giacomo Barozzi da Vignola, that graces the Palazzo Farnese's front façade.
Each tour is combined with a guided visit to the Embassy of France in Italy, which occupies the Palazzo's lower floors. Since September 2015, the tours have also included an opportunity to see the Palazzo's gallery of frescoes painted by Annibale and Agostino Carracci, completely restored after eighteen months of work.
The weekly tour, offered in Italian on Fridays from 5:00 to 6:30 p.m., is open to all.
Advance reservation on the web site of Inventer Rome is required.
Tickets for the combined tour of the Embassy of France in Italy and the École française de Rome cost €11.00 per person.
Other Visits
It is also possible to arrange special group visits to the library. Please contact the library staff at secrbiblio(at)efrome.it