The library, whose history begins in 1873, preserves valuable collections and volumes, as well as ancient graphic documents and 19th century photo albums.
These riches, precious for researchers and evidence of the history of the École française, are progressively enhanced by ever more refined reporting, digitization campaigns, loans for exhibitions and scientific events.
The elements presented on this page are not exhaustive; the list is refined and enriched with the (re)discoveries in the library.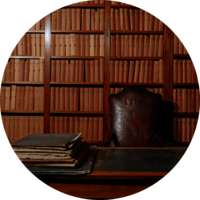 Manuscripts and graphic documents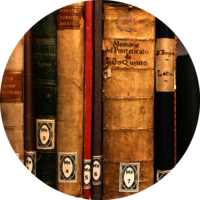 The manuscripts and graphic documents kept in the library are reported on the Calames platform of the Ministère de l'Enseignement supérieur et de la Recherche.
The inventory of the collection can be consulted here.
The EFR's library is open from Monday to Friday from 9 a.m. to 9 p.m,
on Saturday from 9 a.m. to 7 p.m.
Holidays and closing days 2023
Library card registration service is open from Monday to Friday, from 9 a.m. to 5 p.m.