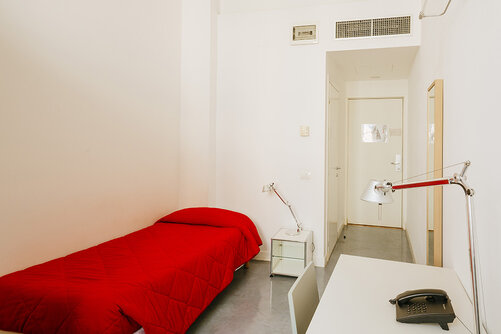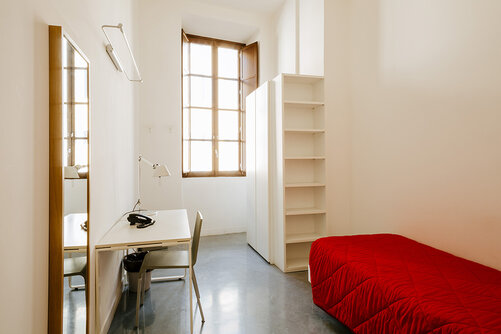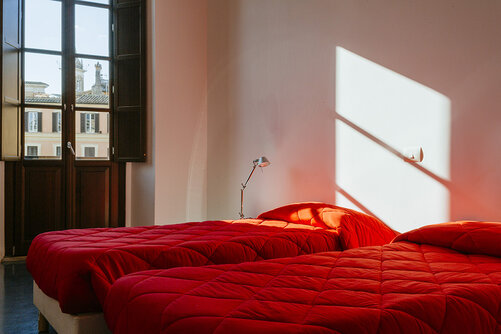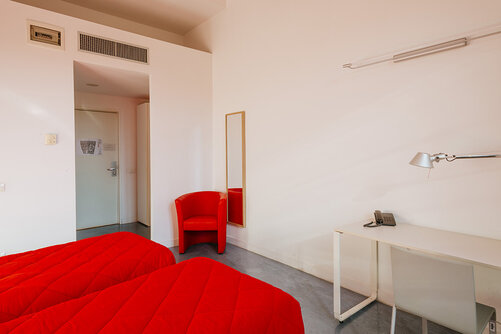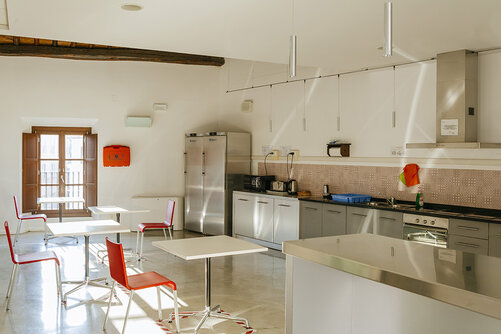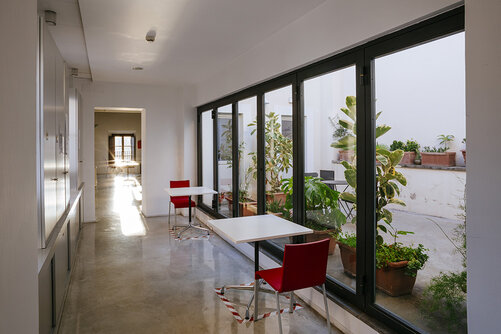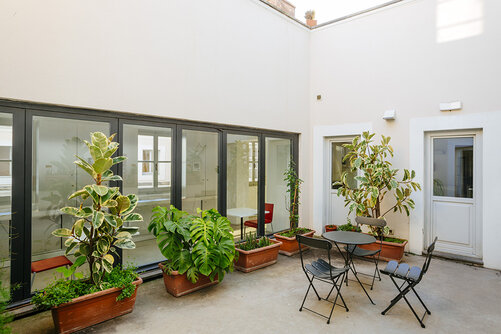 A major asset for the establishment, the fact that the EFR is in the heart of Rome, a European capital, is of exceptional interest both for the concentration of documentary resources in history and archaeology and for the presence of a high-level international scientific community.
Located at 62 Piazza Navone, the École's accommodation service has 36 rooms, all equipped with a bathroom. They are intended to accommodate, as a priority, scholarship holders as well as interns, but also researchers, teacher-researchers and partners of the École.
The accommodation building, in the heart of the historic centre of Rome, is a few steps from the Palazzo Farnese (the location of the EFR library), the Vatican and its archives, the Roman museums and the main places of interest for study etc.
Information
Reception, situated at no. 62 Piazza Navona, is open as follows:
Monday to Friday
08.00-19.00
Saturday
08.00-14.00

Sunday and national holidays, closed (see list of national holidays 2023).
Un service de securité est assuré en dehors des horaires d'ouverture de l'accueil (24h/24).
Accommodation requests must be addressed to the accommodation service, and are granted according to availability, after approval by the EFR management.
Contact:

service.hebergement(at)efrome.it
T. +39 06 68 429 001
Annalisa Melis
Olivier Twiesselmann
École française de Rome
Accomodation service
Piazza Navona, 62
I- 00 186 Rome
service.hebergement(at)efrome.it
T. +39 06/68429001
F. +39 06/68429150
House rules for the accommodation service
As in any community, there are rules for the accommodation service which must be strictly observed.
We thank you for reading the regulations regulation (update june 2021) before your stay at the EFR.