Une stratégie de niches. L'encadrement légal du don en France et en Italie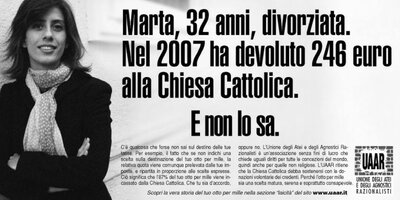 Category :
La recherche Séminaires
Place and date :
En ligne
The 02/17/2021 from 16 h 00 at 18 h 00
Qu'il s'agisse de financement de la vie politique, de mécénat artistique ou de contributions plus ponctuelles comme celle liée à la reconstruction de Notre-Dame, le don ouvre des droits fiscaux. Cette reconnaissance par la collectivité d'une contribution permettant d'investir financièrement et symboliquement le champ civique laisse entrevoir un éventail de stratégies patrimoniales et d'opérations de communications. Cette séance entend donc favoriser une réflexion collective sur la fiscalité du don, son éthique et ses implications démocratiques : selon quels principes accepte-t-on de lier participation au bien commun et faculté – croissant avec la richesse – de choisir l'usage qui est fait de son impôt ?
Pierre Bourdieu, Méditations pascaliennes, Seuil, Paris, 1997, p. 229-240.
Julia Cagé, Le Prix de la démocratie, Gallimard, Paris, 2019, p. 122-133.
Camille Herlin-Giret, "Les contournements discrets de l'impôt. Comment les redevables de l'ISF s'arrangent avec le droit", Sociétés contemporaines, 108, 2017. Nous n'utiliserons que les pages 29 à 32.
Contact : seminaireefrsciencessociales(at)gmail.com
En savoir plus sur le séminaire de lectures en sciences sociales →
---
Illustration : Affiche de l'UAAR contre les dispositifs fiscaux italiens favorisant les dons à l'église catholique (2013).