V Mese della Cultura Internazionale a Roma 2019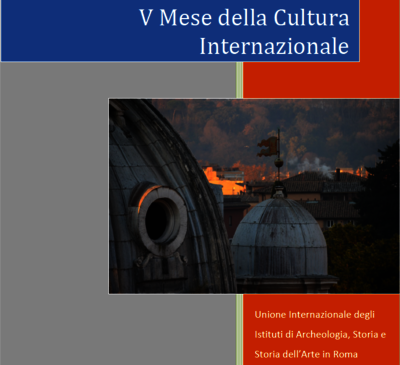 Category :
Unione Internazionale La recherche Valorisation de la recherche Archéologie Presse
Place and date :
Rome
From 05/21/2019 to 07/19/2019
Du 21 mai au 19 juillet 2019 se déroule la cinquième édition du Mese della Cultura Internazionale (Mois de Culture internationale) : une initiative de programme culturel commun aux institutions internationales étrangères présentes à Rome, académies, instituts et bibliothèques de recherche.
Le Mois de la culture internationale est organisé par l'Unione Internazionale des instituts d'archéologie, histoire et histoire de l'art à Rome.
L'École française de Rome propose dans ce cadre des conférences, séminaires et colloques ouverts à tous les intéressés.