Autour de la restauration du retable d'Issenheim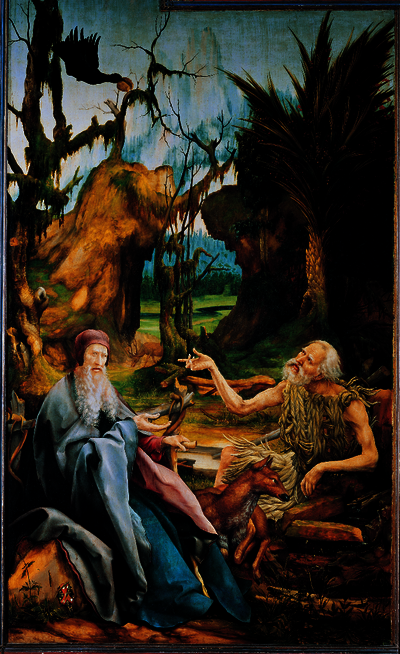 Place and date :
Colmar, musée Unterlinden
From 06/25/2021 to 06/26/2021
Organisé dans le cadre du programme PICTOR. Le métier de peintre en Europe au XVIe siècle.
Le retable d'Issenheim, polyptique exécuté entre 1512 et 1516 par Nicolas de Hagueneau pour les sculptures et Grünewald pour la peinture, est une œuvre emblématique du musée Unterlinden de Colmar. Sa restauration, entreprise en 2018, est en voie d'achèvement. Le travail minutieux qu'elle a exigé sur la couche picturale et les vernis, aussi bien des parties peintes que sculptées, a permis de redécouvrir les nuances de la palette du peintre et d'en révéler l'homogénéité avec la polychromie des sculptures, ainsi que de retrouver l'éclat des décors de glacis colorés sur les feuilles d'or et d'argent.
La rencontre organisée par Pictor sera l'occasion de poursuivre les réflexions menées lors des journées d'études « Retablos restaurados y técnicas pictóricas. La recuperación de un patrimonio » qui ont eu lieu à Calatayud en mars 2020 sur les questions de mise en œuvre des pigments et autres matériaux et de partage des tâches au sein des ateliers.
Intervenants :
Jesús Criado Mainar, Université de Saragosse
Rebeca Carretero Calvo, Université de Saragosse
Pantxika De Paepe, musée Unterlinden, Colmar
Michel Hochmann, École pratique des Hautes études, Paris
Guy-Michel Leproux, École pratique des Hautes études, Paris
Philippe Lorentz, Université Paris Sorbonne et EPHE
Audrey Nassieu Maupas, École pratique des Hautes études, Paris
Légende de l'illustration : Colmar, musée Unterlinden. Grünewald, retable d'Issenheim, Saint Antoine, détail