L'histoire naturelle du monde et son atelier romain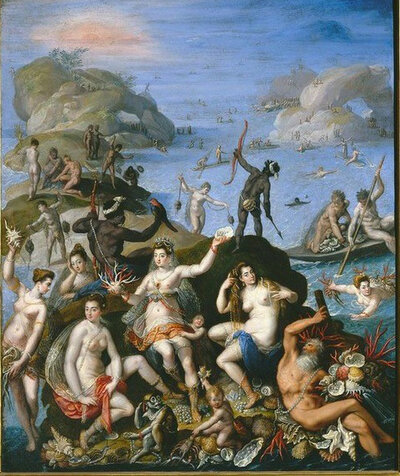 Place and date :
École française de Rome, Piazza Navona 62
From 11/14/2019 at 10 h 00 to 11/15/2019 at 18 h 30
Le colloque a pour objectif de comparer les travaux de divers spécialistes des empires espagnol et portugais et de Rome sur le thème de l'histoire et des défis de la connaissance et du contrôle politique que représente l'histoire naturelle (et ses définitions possibles) depuis le XVIe siècle, c'est-à-dire depuis l'élargissement des horizons orientaux et occidentaux de la péninsule italienne et ibérique.

S'interrogeant sur « L'atelier romain de l'histoire naturelle », le colloque abordera dans un premier temps le thème des « cultures naturelles des empires », c'est-à-dire les relations plus ou moins développées des Portugais et des Espagnols avec la Rome pontificale au sujet des nouvelles connaissances sur les natures du monde. Le colloque se focalisera ensuite sur la « déposition du monde au pied du souverain pontife», à travers la confrontation d'enquêtes et d'expériences de description et de recomposition du monde naturel au sein de la capitale pontificale et dans le contexte d'une relation renouvelée avec les langues connues et inconnues, érudites et vernaculaires.
Colloque organisé par Elisa Andretta (CNRS, LARHRA) et Antonella Romano (EHESS, CAK) dans le cadre du programme de recherche « Babel Rome. La nature du monde et ses langues dans la Rome du XVIe siècle »
Programme BABELROME