La trasmigrazione dei dati sulle corrispondenze degli artisti 1750-1850 sulle piattaforme HumaNum CNRS e Early Modern Letters On-line. Questioni e prospettive.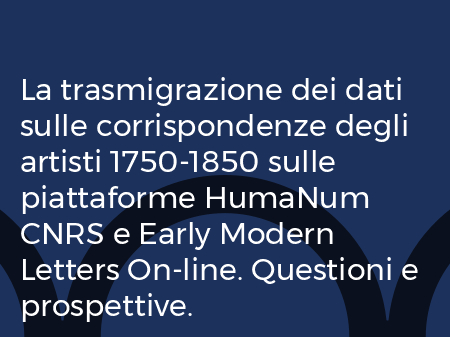 Place and date :
Roma, Università Roma Tre, Dipartimento di Studi Umanistici
The 09/19/2019
Riunione del Comitato Scientifico del progetto di ricerca internazionale "Lettres d'Artiste"
Introduce: Maria Pia Donato
Intervengono: Giovanna Capitelli, Ilenia Falbo, Carla Mazzarelli, Susanne A. Meyer, Teresa Montefusco, Serenella Rolfi.