Incontri dell'associazione internazionale di archeologia classica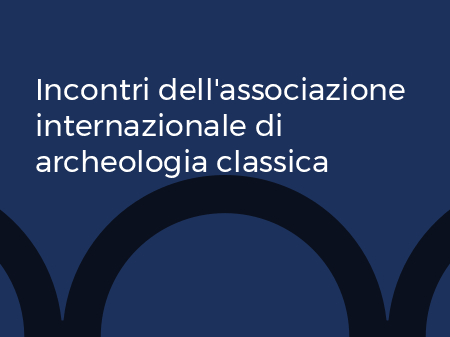 Category :
La recherche Séminaires
Place and date :
Roma
The 12/17/2018 from 17 h 00 at 19 h 00
L'associazione AIAC, fondata nel 1945, ha lo scopo di costituire un centro di vera e pratica collaborazione internazionale per tutti gli studiosi di archeologia classica. Tra le sue attività ricordiamo l'organizzazione di un convegno quinquennale di Archeologia Classica, la gestione di un sito web che include l'utilissima agenda archeologica, la pubblicazione di AIACNews e la recente creazione di una versione on line dei Fasti Archeologici (www.fastionline.org), non più pubblicati in forma cartacea.
Dal 2000, inoltre, si organizzano a Roma incontri mensili nei vari Istituti nazionali di archeologia per permettere a giovani studiosi (dottorandi, borsisti ecc.), che stanno svolgendo una ricerca in Italia, di presentare il loro lavoro e di incontrarsi. Le conferenze vengono preferibilmente effettuate in italiano, ma anche le altre lingue sono accettate.
Lunedì, 17 Dicembre 2018, ore 16.00
Commerci, depositi votivi e artigianato
(moderatore: Niccolò MUGNAI, British School at Rome)
École française de Rome
Piazza Navona 62, Roma
Sabrina FUSETTI (Università di Zurigo), La ceramica «indigena» arcaica di Monte Iato (Sicilia, Palermo). cronologia, sviluppi e commerci in sicilia occidentale
Livia Maria MUTINELLI (Università di Roma-La Sapienza) Depositi votivi e "sacred rubbish": la gestione degli hierà nelle aree sacre del mondo greco
Natalie WAGNER (Humboldt University of Berlin – University of Campania Luigi Vanvitelli), Cicli produttivi e artigianato delle terrecotte architettoniche nell'antica Capua, dalla città ellenistica alla colonia romana