Incontri dell'associazione internazionale di archeologia classica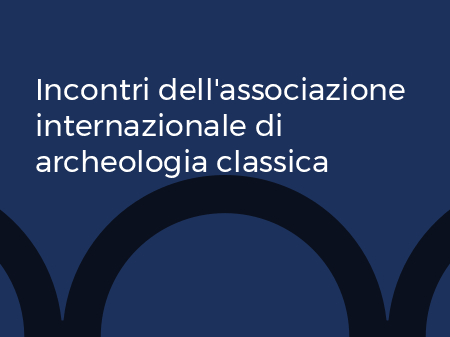 Category :
La recherche Séminaires
Place and date :
The 11/12/2018 from 17 h 00 at 19 h 00
Nuove ricerche su Ostia Antica
(moderatore: Arja KARIVIERI, Institutum Romanum Finlandiae)

Institutum Romanum Finlandiae
Passeggiata del Gianicolo 10, Roma

- Grégory MAINET (Università di Liegi, Università di Roma Sapienza), Della Porta Romana alla Porta Marina. Il contributo dell'archivio per lo studio dell'innalzamento del decumano a Ostia.

- Tuomo NUORLUOTO (Institutum Romanum Finlandiae), On the nomenclature of Roman women in Ostia and beyond.

- Roberta RUOTOLO (Pontificio Istituto di Archeologia Cristiana), Ostia tardo antica e alto medievale. Topografia cristiana della città e del suburbio.
Scaricare il programma in PDF