Circolo Medievistico Romano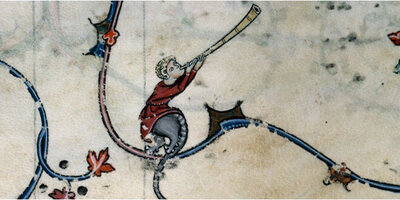 Category :
La recherche Séminaires
Place and date :
l'Ecole française de Rome à 17h30
The 10/16/2014 at 00 h 00
Le « Circolo Medievistico Romano » est un cycle de séminaires consacrés à l'actualité de la recherche en histoire, en archéologie et en philologie médiévales. Créé en 1974, le Circolo a suivi un rythme régulier, réunissant des chercheurs de tous les instituts romains (italiens et étrangers) travaillant sur le Moyen Âge. Les séances ont lieu à peu près tous les mois, d'octobre à juin, dans l'un des Instituts impliqués. Bien qu'informelles, ces rencontres sont devenues au fil des ans un lieu important d'échanges scientifiques entre médiévistes de pays et de disciplines différentes (historiens, archéologues, historiens de l'art, philologues, philosophes...).
Comité d'organisation : Ivana Aït et Anna Esposito (Sapienza Università di Roma), Valeria Beolchini (Escuela Española de Historia y Arqueología en Roma), Christopher S. Celenza (American Academy in Rome), Stéphane Gioanni (EFR), Antal Molnár (Accademia d'Ungheria in Roma), Andreas Rehberg (Deutsches Historisches Institut in Rom)