Quand naissent les dieux : fondation des sanctuaires antiques. Motivations, agents, lieux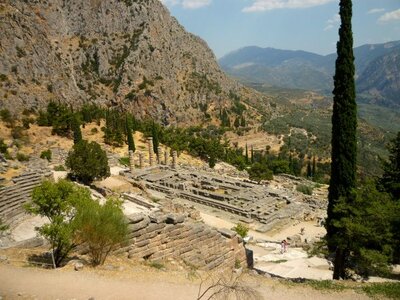 Place and date :
École française de Rome
From 06/18/2015 to 06/20/2015
Les procédures juridiques, mal décrites par les textes avouons-le, ne suffisent pas à rendre compte de l'acte exceptionnel que constitue la fondation d'un sanctuaire. Les données archéologiques récentes rendent compte de processus variés qui touchent tout autant la religion que l'organisation humaine, la vie politique et économique des communautés ou la perception des territoires. La fondation d'un lieu de culte était d'abord un acte exceptionnel qui mettait en œuvre un écheveau complexe de motivations et d'agents divers tout autant que de relations choisies dans le paysage, avec les habitats et les territoires puisqu'il s'agissait au premier chef d'installer un dieu dans un lieu propice.
Téléchargez le programme détaillé en PDF