Mobilità sociale e mondo ecclesiastico (Italia, XII-XV secolo)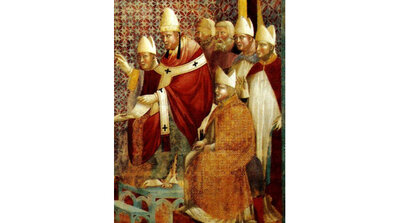 Category :
L'EFR La recherche
Place and date :
l'École française de Rome
From 02/04/2016 to 02/06/2016
Mobilità sociale e mondo ecclesiastico (Italia, secc. XII-XV)
Ecole française de Rome
4-6 février 2016
Nel quadro delle ricerche promosse dal PRIN 2012: La mobilità sociale nel medioevo italiano (secoli XII-XV) (http://prin.mobilitasociale.uniroma2.it/), il convegno si propone di focalizzare l'attenzione su quello che la storiografia sul medioevo ha sempre considerato il più classico dei canali di mobilità sociale, la chiesa. In che modo una carica ecclesiastica influiva sulla posizione di un singolo e di una famiglia nelle gerarchie sociali? Come permetteva di modificare tale posizione? Quali strumenti l'ecclesiastico metteva a disposizione del suo ambiente e della sua famiglia? Come mutavano a seconda delle cariche, delle epoche e degli ambienti? Più in generale, come il mondo ecclesiastico (con i suoi beni materiali, le sue relazioni, le sue valenze ideologiche) rappresentava una risorsa per quanti volevano affermarsi nella società laica?
Le programme peut être téléchargé ici