Missions et prédications : Comparer et décloisonner l'étude du phénomène missionnaire. Moyen-Orient – Afrique du Nord (XIXe-XXIe siècle)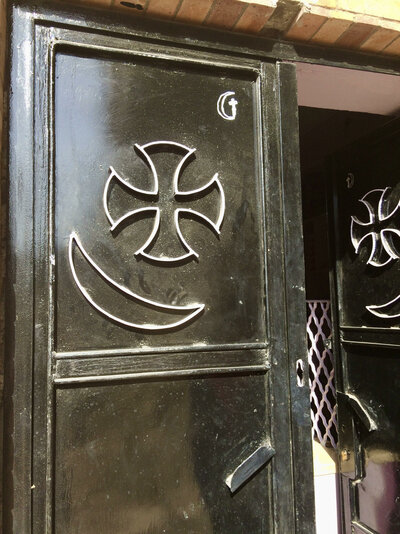 Place and date :
Rome, École française de Roma, Piazza Navona 62
From 09/30/2020 to 10/02/2020
Depuis une dizaine d'années, un renouveau scientifique souligne l'impact social de la présence missionnaire sur les communautés aussi bien chrétiennes que musulmanes et les sociétés moyen-orientales dans leur ensemble. Récemment, parallèles et comparaisons sont proposées entre les stratégies missionnaires chrétiennes et leurs équivalents musulmans (da'wa). Ce colloque pluridisciplinaire, dans une perspective connectée, s'intéresse à l'ensemble des confessions qui, à l'époque contemporaine, pratiquent ou ont pratiqué la prédication et le prosélytisme religieux sous la forme particulière de la mission. On se demandera si, dans des Églises dont les pratiques ont été moins étudiées, mais aussi en islam sunnite et chiite, les problématiques développées par les études missionnaires conservent une valeur heuristique. En incluant le judaïsme dans l'analyse, l'objectif est d'aller au-delà de la comparaison islam-christianisme et de dépasser l'opposition binaire entre religions dites "missionnaires" et "non-missionnaires" ou réputées plus ou moins conquérantes. La réflexion portera sur les pratiques de prédication et de prosélytisme au Moyen-Orient et au Maghreb, mais aussi sur les discours théoriques, méthodologiques et/ou normatifs développés par les acteurs à ce sujet. Ce colloque permettra de faire dialoguer plusieurs approches - historiques, anthropologiques et sociales- du religieux.
In the last ten years, a scientific renewal has emphasized the social impact of the missionary presence on communities, both Christian and Muslim, and on Middle-Eastern societies as a whole. More recently, parallels and comparisons have been suggested between Christian missionary strategies and their Muslim equivalent (da'wa). This multi-disciplinary conference, with a connected viewpoint, considers all the denominations which today practice or have practiced preaching and religious proselytizing in the particular form of the mission. We will question whether, in the Churches whose practices have been researched less, but also in Sunni and Shia Islam, the issues developed by missionary studies still have a heuristic value. By including Judaism in the analysis, the aim is to go beyond the Islam-Christian comparison and to go beyond the binary opposition between religions said to be « missionary » and « non-missionary » or reputed to be more or less domineering. The reflexion will be focused on the practices of preaching and proselytizing in the Middle East and the Maghreb, but also on the theoretical, methodological and/or normative discourse on the subject, developed by those involved. The conference will enable different approaches to the phenomenon of religion - historical, anthropological and social - to talk together.
En raison de la crise sanitaire, la rencontre n'est pas ouverte au public