Métropoles euro-méditerranéennes, réactivités et résiliences face aux temporalités de la crise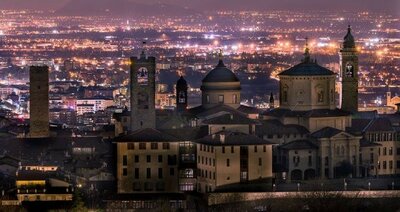 Place and date :
Rome, EFR
From 10/07/2021 to 10/08/2021
Le programme « Métropoles : crises et mutations dans l'espace euro-méditerranéen » (programme EFR 2017-21, en collaboration avec l'EFA et la Casa de Velázquez), met au centre de son investigation les transformations urbaines associées au contexte de l'après-crise des subprimes de 2008 dans les métropoles d'Europe du Sud. Ce colloque de fin de programme interroge le jeu des temporalités heurtées qui affectent les métropoles, les effets d'emballement (voire de volatilité) inhérents à l'idée même de la « crise » qui est au cœur du programme mais aussi les réactivités et résiliences sociales face aux mutations et politiques urbaines. Il s'agit aussi d'intégrer l'actuelle crise sanitaire du covid 19 en la replaçant dans une perspective plus large. Si la crise actuelle semble en effet être un point de rupture pour l'économie des plateformes, elle pose plus largement la question d'une vulnérabilité d'ensemble de nos systèmes urbains, des temporalités et de la nature des transformations : crise et /ou changement de régime ?
Il programma "Metropoli: crisi e mutamenti nello spazio euro-mediterraneo" (programma dell'EFR 2017-21, in collaborazione con l'EFA e la Casa di Velázquez) è incentrato sull'analisi delle trasformazioni urbane manifestatesi con la crisi dei subprime del 2008 nelle metropoli dell'Europa meridionale. Il convegno conclusivo del programma quadriennale s'interroga sul gioco delle contrastanti temporalità che colpiscono le metropoli, sugli effetti di instabilità (quando non di volatilità) intrinseci all'idea stessa di "crisi" che è centrale nel programma, ma anche la capacità di reazione e la resilienza sociale di fronte ai mutamenti e alle politiche urbane. Si tratta anche d'integrare la crisi sanitaria attuale del Covid 19 ricollocandola entro una prospettiva più ampia. Se la crisi odierna sembra in effetti costituire un punto di rottura per l'economia delle piattaforme, essa pone più in generale la questione di una vulnerabilità complessiva dei nostri sistemi urbani, delle temporalità e della natura delle trasformazioni: crisi o cambiamento di regime?
Coordination : Dominique Rivière, Université de Paris, Carlo Salone, Université de Turin, Camille Schmoll, EHESS
Comité scientifique : Marco Cremaschi, Hélène Dang Vu, Pascale Froment, Paolo Molinari, Thomas Pfirsch, Dominique Rivière, Carlo Salone, Camille Schmoll
Pour participer au colloque à distance :
https://u-paris.zoom.us/j/81254687379?pwd=ZzlpVVJjY2NRQVBPcGJmYjJYS2w5UT09
ID de réunion : 812 5468 7379
Code secret : 700164
Pour participer à la table-ronde (vendredi 8 de 15h à 17h) à distance :
https://reunion.efrome.it/b/mar-wxc-iop-z7h