Maurice Agulhon e la storia d'Italia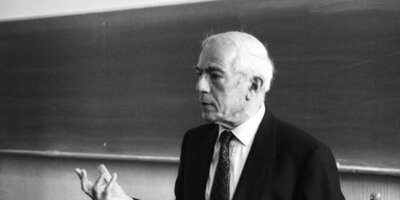 Place and date :
EFR
The 02/16/2015
Recentemente scomparso, Maurice Agulhon ha profondamente e durevolmente segnato la storiografia delle società contemporanee. Il suo approccio innovativo della sociabilità e dei processi di politicizzazione nelle campagne della Francia meridionale ottocentesca, così come l'attenzione verso la formazione di immagini e simboli repubblicani dalla Rivoluzione francese a oggi, hanno influenzato molti studi di storia sociale e culturale della politica. Già prima della loro traduzione, i lavori dello storico del 1848 e della Repubblica avevano suscitato riflessioni storiografiche e metodologiche, stimolando ricerche sull'Italia. Lo stesso Maurice Agulhon diresse alcuni lavori sulla Penisola e venne diverse volte in Italia per incontrare ricercatori e studenti, in particolare all'École française de Rome.
Questa giornata di studi mira ad associare, al di là della cerchia dei suoi discepoli, storici specialisti dell'Italia che si sono confrontati o sono stati influenzati dall'insegnamento di Maurice Agulhon. Inoltre, verrà interrogata in modo aperto la ricezione in Italia di Agulhon, tanto per la sua influenza diretta o indiretta sugli studi, quanto per i dibattiti e metodi nuovi che ha potuto suscitare.