L'homme comme animal politique et parlant, entre France et Italie médiévales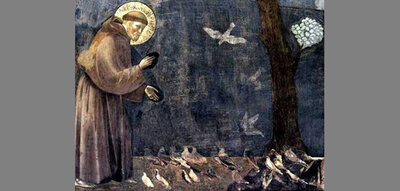 Category :
L'EFR La recherche
Place and date :
l'École française de Rome
From 12/02/2015 to 12/04/2015
L'homme comme animal politique et parlant
Milieux, textes et contextes
entre France et Italie médiévales
Rome, 2-4 décembre 2015

Le projet L'homme comme animal politique et parlant est né de la rencontre de médiévistes de domaines différents (littérature italienne, philosophie politique, histoire, droit, philosophie du langage). Après une première journée d'études les 16-17 mai 2013, et une seconde les 6-8 novembre 2014), il achève son parcours avec cette troisième rencontre. Il s'agira de penser les rapports entre socialité et langage, de voir comment ils sont pensés et discutés dans différents champs disciplinaires, en mobilisant des outils intellectuels de nature variée. Ces rapports sont aussi des indicateurs, par leurs tensions et leurs croisements, de périodes de crise, de sociétés en transition, d'interférences variées entre les disciplines. Cette troisième rencontre sera d'abord consacrée à la présentation de nouveaux thèmes et à la présentation synthétique des thèmes déjà traités dans les premiers colloques. Grâce à la table-ronde finale, il s'agira ensuite de réfléchir sur la structure du volume qui rassemblera les résultats de ces recherches, et d'en amorcer la réalisation.

Notre programme s'ouvre par le portrait de saint François parlant aux oiseaux (Giotto). Cet acte de parole franchissant les frontières est un voeu pour notre présent, pour un monde sans frontières.
Le programme peut être téléchargé ici.