Le roi et ses langues : communication et impérialité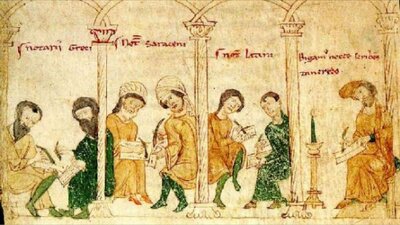 Place and date :
Madrid, Casa de Velazquez
From 10/24/2018 to 10/26/2018
Journée d'études du programme Imperialiter

L'histoire des Empires bénéficie d'un considérable regain d'intérêt. En revanche, la question de l'« impérialité », c'est-à-dire l'approche de l'Empire comme horizon des possibles des constructions politiques médiévales et modernes, n'a pas bénéficié d'une approche complète. Or, le succès de l'idéologie impériale se mesure aussi à l'empreinte de cette idéologie dans les constructions politiques non impériales. Le programme Imperialiter (2017-2021) vise ainsi à mener de manière exhaustive l'analyse des réappropriations de l'Empire au Moyen Âge et à l'époque moderne.
La quatrième des rencontres du programme portera sur « Le souverain et ses langues : communication et impérialité ». La question linguistique apparaît en effet comme à la fois déterminante, révélatrice et constitutive d'une réalité impériale des royaumes. Notre approche englobe les questions juridiques (les lois pouvant être promulguées en plusieurs langues, mais pour quels usages et usagers ?), culturelles (les bibliothèques curiales, les traductions), le champ de la politique interne (actes souverains plurilingues) et celui de la langue diplomatique. Seront aussi considérées l'éventuelle répartition fonctionnelle des langues (telle langue pour tel champ d'énonciation de la parole souveraine), la partition entre la parole du pouvoir, et la parole pragmatique (celle de l'organisation administrative) et la caractérisation de certaines langues comme « impériales ».
Org. Annick Peters-Custot (Université de Nantes)