Le pouvoir des courtiers. Intermédiation marchande et évolution des pratiques commerciales européennes XVe -XVIIIe siècles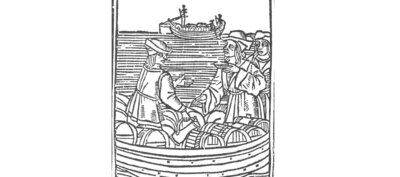 Place and date :
Paris
From 09/25/2014 at 00 h 00 to 09/26/2014 at 00 h 00
Colloque organisé par Anne Wegener Sleeswijk (Paris 1, IHMC), Matthieu Scherman (EFR), et Vincent Demont (CHISCO).
Avec le soutien de l'Institut d'histoire moderne et contemporaine (CNRS-ENS-Paris 1 Panthéon-Sorbonne), du Centre d'histoire sociale et culturelle de l'Occident (Paris-Ouest Nanterre-La Défense), de l'Institut français d'histoire en Allemagne (Francfort-sur-le-Main), de l'Institut historique allemand (Paris) et de l'École Française de Rome.
École normale supérieure, salle Celan, 45 rue d'Ulm 75005 Paris (25 septembre)Université Paris-Ouest Nanterre-La Défense, salle de conférence (26 septembre)
Voir le programme détaillé (en pdf)