Le élites italiane e la Monarchia ispanica (sec. XVI-XVII) - Sessione 5 - Un' élite imperiale ? (2) : Gli Italiani alla corte di Madrid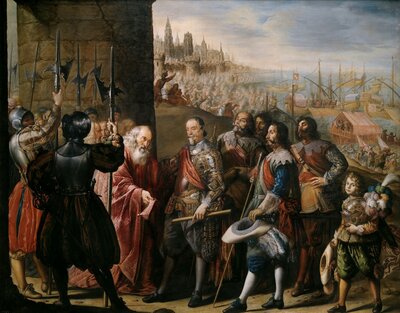 Place and date :
online
The 12/11/2020
Cinque incontro del programma Elitesit, autunno 2020 (in sostituzione del convegno previsto a Roma il 19-20 maggio 2020)
Coord. Marcella Aglietti (Università di Pisa), Albane Cogné (Université de Tours), Benoît Maréchaux (Università degli studi di Padova)
Per partecipare e seguire gli incontri: contattare albane.cogne(at)univ-tours.fr per ottenere i codici d'accesso su Zoom.
venerdì 11 dicembre 2020, ore 15.00
Sessione 5) Un' élite imperiale ? (2) : Gli Italiani alla corte di Madrid
Ida Mauro (Universitat de Barcelona), Gli ambasciatori a corte delle città dell'Italia spagnola e il processo di consolidamento delle élites locali
María Sol García González (UNED), Lo Stato di Milano e il governo delle relazioni. Agenti milanesi alla corte di Madrid durante il governo del duca di Feria
Flavia Tudini (Deutsches Historisches Institut, Roma), L'Ospedale degli italiani di Madrid. La rappresentazione della comunità italiana a Corte attraverso un'istituzione assistenziale (1580-1700)
Ángel Rivas Albaladejo (Universidad Complutense de Madrid), Los regentes italianos del Consejo de Italia durante el reinado de Felipe IV
Discussant : Francesco Benigno (Scuola Normale superiore di Pisa), Diana Carrió-Invernizzi (UNED, Madrid).
Vedere il programma completo →
Per saperne di più sul programma ELITESIT →