La mobilità sociale nell'Italia medievale (1100-1500). Storiografie, sintesi, temi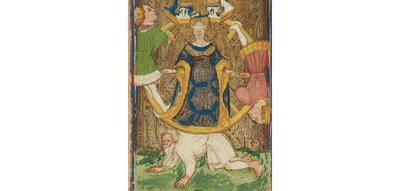 Place and date :
EFR et Istituto Sturzo
From 09/26/2016 to 09/28/2016
Lieux : à l' École française de Rome (piazza Navona 62) les 26 et 27 septembre, et à l'Istituto Sturzo le 28 septembre
A conclusione delle ricerche promosse dal Progetti di Rilevante Interesse Nazionale (PRIN) 2012: "La mobilità sociale nel medioevo italiano (secoli XII-XV)" (http://prin.mobilitasociale.uniroma2.it/), il Convegno indaga il complesso problema della mobilità sociale nel medioevo italiano tramite una comparazione con i risultati delle principali correnti storiografiche internazionali, una serie di visioni di sintesi e numerosi affondi di ricerca su temi generali e casi specifici. Come si guarda alla mobilità sociale medievale nei contesti europei e mediterranei? In che modo classici canali di mobilità sociale come la Chiesa, l'officialità, la mercatura, la signoria, la diplomazia, il diritto contribuirono a plasmare le molteplici variabili sociali e a strutturare e modificare le diseguaglianze? Quali furono gli indicatori degli spostamenti nello spazio sociale? In che modo si attuarono dinamiche di mobilità sociale nei diversi contesti territoriali della penisola?
Scarica il programma/Télécharger le programme qua/ici.