La maison consulaire. Espaces, fonctions et usagers (Moyen âge - époque contemporaine)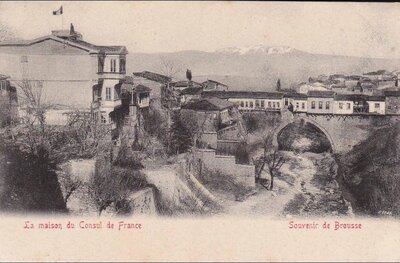 Place and date :
Albi, Institut National Universitaire Champollion
From 05/10/2019 to 05/11/2019
Construction complexe combinant lieu de résidence et espace de réception, la maison consulaire se situe à l'interface d'une double dichotomie public/privé et local/étranger au cœur de la problématique des échanges marchands et diplomatiques en Europe méditerranéenne et au-delà, depuis le bas Moyen Âge et jusqu'à la période contemporaine.
Elle se singularise par une visibilité accrue dans l'espace urbain qui contribue à l'occasion à fragiliser sa position dans certains contextes délicats. Elle constitue également une « maison » au sens premier du terme, en ce que sa location voire son entretien constituent des charges récurrentes de la fonction consulaire.
C'est l'ensemble de ces fils que cette enquête ambitionne de saisir, au service d'une histoire totale de la maison consulaire qui ne se limite pas à en faire un simple théâtre de marionnettes, mais lui redonne toute sa place dans la dynamique d'autonomisation de la fonction consulaire au tournant des époques moderne et contemporaine.
Légende illustration : "Souvenir de Brousse. La maison du consul de France", carte postale s. d., licence Creative Commons.
Ces journées sont organisées dans le cadre du consortium La fabrique consulaire
Informations supplémentaires disponibles ici