La gloire impériale du souverain (XIIe-XVIIe siècles)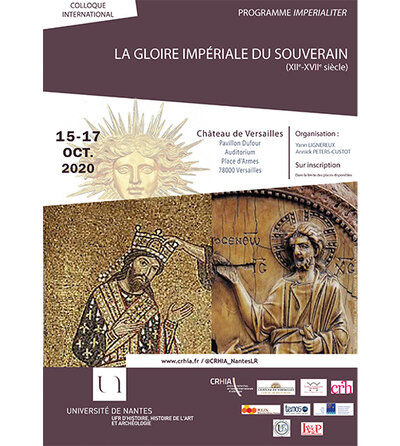 Place and date :
Château de Versailles, Pavillon Dufour, Auditorium
From 10/15/2020 to 10/17/2020
Événement suspendu et reporté à une date ultérieure.
Les nouvelles dates seront annoncées au plus tôt.
Evento rinviato a data da destinarsi. Le nuove date saranno annunciate appena possibile.
Organisation: Yann Lignereux et Annick Peters-Custot (Université de Nantes, CRHIA)
Programme Imperialiter