Il carteggio d'artista. Fonti, questioni, ricerche tra XVII e XIX secolo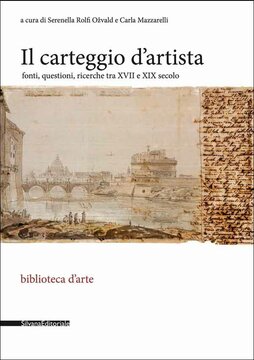 Place and date :
École française de Rome, piazza Navona 62
The 12/13/2019 from 18 h 00 at 19 h 30
Presentazione del libro di
Serenella Rolfi Ozvald, Carla Mazzarelli (dir.),
Il carteggio d'artista. Fonti, questioni, ricerche tra XVII e XIX secolo,
ed. Silvana, 2019.
Il carteggio d'artista raccoglie trentuno saggi dedicati alle lettere d'artista in epoca moderna. In una prospettiva transnazionale, studiosi e gruppi di ricerca europei si sono interrogati sulle potenzialità delle corrispondenze di pittori, scultori e architetti che la storiografia sette-ottocentesca ha reso riconoscibili come fonti per la storia dell'arte. I saggi riuniti nel volume ne indagano le tipologie, i modelli storiografici e letterari, privilegiando una lettura volta all'analisi delle dinamiche e ai fenomeni di irraggiamento prodotti dai soggiorni di lunga e media durata degli artisti nella capitale pontificia. L'esperienza del paesaggio attraversato e la sociabilità, le pratiche di formazione dei giovani studenti dentro e fuori le accademie, così come gli scambi orizzontali artista-artista e la corrispondenza artista-committente: nelle indagini raccolte i percorsi delle missive da Roma o verso Roma disegnano la rete epistolare che tra Età dei Lumi e seconda Restaurazione fu determinante per la circolazione di modelli, opere e artisti ben oltre i confini dello Stato Pontificio.
Introduce Brigitte Marin (Direttrice, École française de Rome)
Intervengono Linda Borean (Università di Udine), Stefano Cracolici (Durham University)