Dioscórides en el siglo XVI: algunos modelos de traducción y producción de conocimiento sobre la materia medica clásica y exótica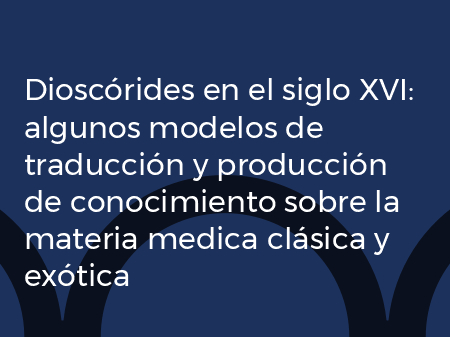 Place and date :
Barcelone
From 12/03/2020 to 11/04/2020
Événement suspendu et reporté à une date ultérieure.
Les nouvelles dates seront annoncées au plus tôt.
Evento rinviato a data da destinarsi. Le nuove date saranno annunciate appena possibile.
Org. José Pardo Tomas, CSIC Barcelone; Elisa Andretta, Cnrs Lyon, Rafael Mandressi, Cnrs Paris, Antonella Romano, Ehess Paris
Dans le cadre du programme Babel-Rome