Cultures of Voting in Pre-Modern Europe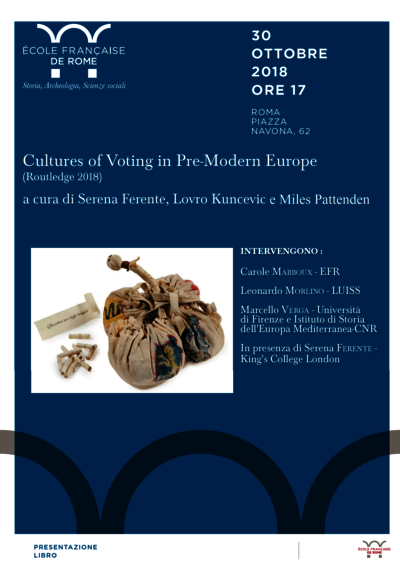 Place and date :
Piazza Navona, Roma
The 10/30/2018 from 18 h 00 at 20 h 00
Con la partecipazione di Carole Mabboux (École française de Rome), Leonardo Morlino (LUISS) e Marcello Verga (Università di Firenze e Istituto di Storia dell'Europa Mediterranea - CNR).
In presenza di Serena Ferente (King's College London).
Scaricare la locandina qua.