Au Sud du Nord ? La ségrégation dans les villes "sud-européennes"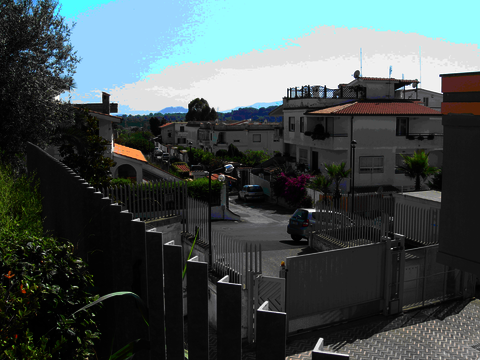 Place and date :
Rome, EFR, Piazza Navona 62
From 06/08/2015 to 06/10/2015
Les villes méditerranéennes et sud-européennes occupent une place particulière dans le débat sur les liens entre ségrégation urbaine et mondialisation. En effet, dans les années 1990 a été avancée la thèse d'une « résistance » méditerranéenne aux transformations socio-spatiales de la ville post-fordiste. Les villes méditerranéennes constitueraient un modèle hybride entre « Nord » et « Sud » caractérisé par une ségrégation sociale atténuée. Longtemps restée sans validation empirique, cette thèse est aujourd'hui revisitée et complexifiée par des travaux récents, qui montrent la baisse de la ségrégation résidentielle dans certaines villes sud-européennes (comme en Italie), mais aussi les formes originales qu'elle peut prendre, critiquant par exemple l'application du modèle de la gentrification à l'Europe méridionale. Ils démontrent que la faible ségrégation résidentielle peut s'y accompagner de processus de marginalisation et de distanciation sociales très marqués.
La ségrégation a-t-elle vraiment une intensité et des formes spécifiques dans les villes d'Europe méridionale ? En rassemblant des communications sur l'Italie, l'Espagne, le Portugal, la Grèce, et en ouvrant des comparaisons avec l'Europe septentrionale, l'Amérique du Nord ou les villes des « Suds », ces journées d'étude entendent faire un bilan critique sur le « modèle » de ségrégation des villes sud-européennes, et ouvrir par là un débat plus général sur les relations entre tendances globales et contextes locaux dans la mondialisation. En insistant sur les différences entre villes des « Nord » et des « Suds », métropoles « nord-américaines » et « européennes », « nord-européennes » et « méditerranéennes », elles interrogent l'existence et l'utilité de modèles régionaux de villes à l'âge global, ainsi que la circulation internationale des théories urbaines. Ces journées sont la 4ème rencontre du programme "Italie recompositions territoriales" de l'École française de Rome.
Cities in Southern Europe play a pivotal role in the debate on urban segregation and globalization.
For instance, it is since 1990 that some researchers have suggested the idea of a Mediterranean "resistance" to post-fordist social and spatial transformations. Cities in the Mediterranean would therefore provide a hybrid model between both "North" and "South" characterized by a weak social segregation. This thesis has been for a long time waiting for an empirical validation, which is now available due to recent works showing the decreasing rate of residential segregation in specific southern European cities, while on the other hand the rising of new urban segregation patterns, less dependent on the sole application of the gentrification model and rather mixing both low residential segregation with social marginalization processes, has been witnessed. Does Southern European cities really rely on specific patterns and levels of segregation?
Bringing together papers on Italy, Spain, Portugal and Greece, while comparing them with Northern Europe, North America and the Global South, we aim at providing a critical state of the art on segregation within Southern European countries that will open up a more general debate on the global-local nexus in the contemporary age.
Scrutinizing the differences among « Northern » and « Southern » cities, among « North-American » and « European » or among « Northern Europeans » and « Mediterranean» ones, we will provide an insight on the existence and relevance of urban and regional models in the global era as well as a discussion of the international circulation of urban theories. This is the 4th meeting of the program "Italie, recompositions territoriales" of the École française de Rome.