ATLAS MODERNES ET CONTEMPORAINS : MATIÈRES, FORMES, USAGES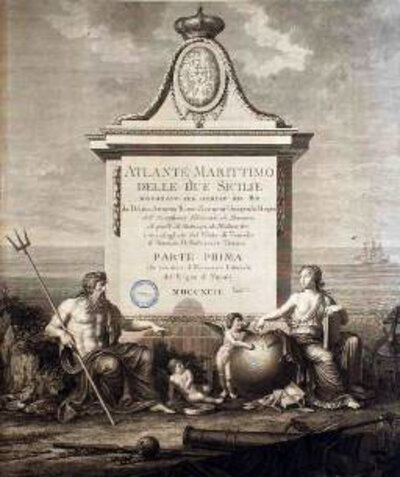 Place and date :
Catane
From 10/22/2015 to 10/23/2015
6e Rencontres du Groupe ACSAM
« Les atlas dans les cultures scientifiques et artistiques modernes et contemporaines »


Université de Catane
Monastero dei Benedettini
22 et 23 octobre 2015
ATLAS MODERNES ET CONTEMPORAINS : MATIÈRES, FORMES, USAGES
Matières, formes, usages : l'objectif de cette 6e Table Ronde du groupe de recherche international ACSAM est d'abord d'interroger la fabrication matérielle des atlas dans les cultures artistiques et scientifiques modernes et contemporaines. Comment les atlas sont-ils matériellement composés, fabriqués, diffusés, utilisés, voire transformés par ces utilisations ? Telles sont les questions mises au centre de ces nouvelles rencontres.
Ces interrogations générales engagent des analyses particulières sur des questions qui concernent la mise en page, le type d'images, les relations de l'image et du texte, le format, la taille, le papier, la reliure, les pratiques de conservation, mais aussi les acteurs engagés dans ces opérations multiples qui au bout du compte définissent la forme-atlas. Ces analyses concernent en outre non seulement la chaîne de fabrication des atlas, mais aussi, si l'on peut dire la chaîne d'exploitation, c'est-à-dire de leurs lectures et utilisations.
PROGRAMME DE LA TABLE RONDE
Jeudi 22 octobre 2015
Accueil et introduction
16h – 16h30
Accueil des participants
Salut du Directeur du Département de Scienze umanistiche de l'Université de Catane
Introduction à la rencontre
Première session
16h30 – 17h15
Catherine Hofmann (BNF, Département des Cartes et Plans) : « Les atlasportulans (XIVe-XVIIe siècles) : formes et usages »
17h15 – 18h
Nicolas Verdier (CNRS, UMR Géographie-cités, Paris) : « Les pérégrinations d'une forme : l'atlas historique de la Poste aux lettres ».
Vendredi 23 octobre
Deuxième session

9h – 9h45
Marie-Noëlle Bourguet (Université Paris-Diderot) : Les atlas d'Alexandre de Humboldt.
9h45 - 10h30
Paolo Militello (Université de Catane) : « L'Atlas of the United States, printed for the Use of the Blind, de Samuel Gridely Howe (1837) ».
10h45 - 11h30
Bertrand Müller (CNRS, Centre Georg Simmel, Paris) : « Atlas et langage universel: les isotypes d'Otto Neurath ».
Conclusions de la rencontre
11h30 - 12h
Jean-Marie Besse (CNRS)
Discutants : Hélène Blais (ENS, Paris), Gilles Palsky (Université Paris 1)
Journées d'étude organisées par Jean-Marc Besse (CNRS) et Paolo Militello (Université de Catane).
Institutions partenaires

UMR Géographie-cités (CNRS/Paris I/Paris VII), Paris
École Française de Rome
Université de Catane
Université d'Erfurt