Transitions funéraires 3.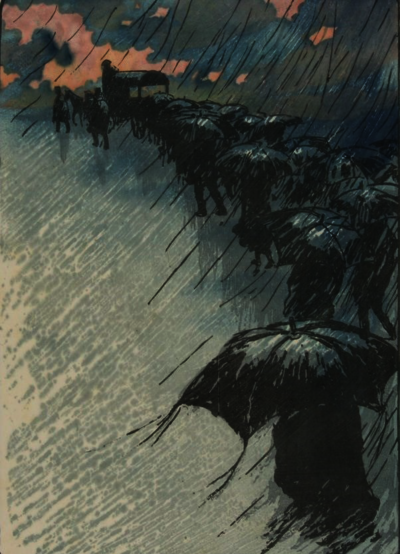 Università degli Studi di Padova, Sala Bortolami, Palazzo Joloch Gulinelli, via del Vescovado, 30, Padoue.
From 10/02/2019 at 11 h 30 to 10/03/2019 at 19 h 00
Organisateurs : Guillaume Cuchet et Carlotta Sorba
Contacts : guillaume.cuchet(at)u-pec.fr ; michele.magri(a)studenti.unipd.it ; secrant(at)efrome.it
Le colloque de Padoue, après ceux de Créteil en juin 2017 et Rome en septembre 2018, portera sur les deux transitions funéraires dites « contemporaines ».
La première, au tournant des XVIIIe et XIXe siècles, a donné naissance à la notion même de transition funéraire et au cimetière moderne, théâtre d'un culte des morts qui fut un des ancrages anthropologiques et culturels les plus répandus et les plus unanimes de l'Europe des XIXe et XXe siècles.
La seconde, qui a démarré dans les années 1960 et dans laquelle nous sommes engagés, dont un des aspects les plus saillants (mais non le seul) est le retour ou la réinvention de la crémation en Occident, après 1500 ans d'absence, dans un esprit et selon des procédés bien différents de ses formes antiques ou « orientales ».
La rencontre voudrait tenir à part égale sur les deux transitions et réfléchir, dans une perspective comparatiste, à la signification de pareils événements anthropologiques.
Mercredi 2 octobre
9,30 Carlotta Sorba, Maria Cristina La Rocca (Università di Padova) Saluti introduttivi

10,00 Guillaume Cuchet (Université Paris Est-Créteil), Introduction général
Session 1 : Historiographies
Présidence : Maria Cristina La Rocca (Università di Padova)

10,00 Michel Lauwers (Université Côte d'Azur), 1907-1909 : les morts, de l'histoire aux sciences sociales. Autour de l'œuvre de Robert Hertz et d'Arnold Van Gennep.

11,00 Marcello Massenzio (Associazione Internazionale Ernesto De Martino), Dalla morte naturale alla morte culturale. Intorno all'antropologia storica di Ernesto De Martino.

11,30 Martin Robert (University of Oxford), Le tabou de la mort et l'œuvre de Geoffrey Gorer.

12,00 Discussion
Session 2 : Tendances du XIXe siècle
Présidence : Carlotta Sorba (Università di Padova)

14,30 Nicolas Champ (Université Bordeaux Montaigne), Une transition funéraire dans les communautés réformées françaises rurales du XIXe siècle ?

15,00 Diego Carnevale (Università di Napoli), La costruzione dei cimiteri nel Regno di Napoli negli anni 1840.

15,30 Bruno Bertherat (Université d'Avignon, Centre Norbert Elias, UMR 8562), La petite fille et la mort (1877-). Réflexions sur la notion de transition funéraire.

16,00 Fulvio Conti (Università di Firenze), La cremazione in Italia nel XIX secolo.

16,30 Discussion.
Jeudi 3 octobre
Session 3 : Tendances du XXe siècle
Présidence : Nicolas Laubry (École française de Rome)

9,30 Hilary Grainger (Durham University), Cremation Transformations: A Twentieth Century UK Perspective.

10,00 Gaëlle Clavandier (Université Jean Monnet de Saint-Étienne), Vers un renouveau du recours à la crémation. Filiations et ruptures.

10,00 Livio Karrer, (M9 Museo del 900, Mestre), Funerali pubblici nell'Italia novecentesca.

11,00 Michel Castra (Université de Lille), Les soins palliatifs et les transformations du rapport à la mort depuis les années 1970.

11.30 Discussion
Section 4 : D'une transition funéraire à l'autre
Présidence : Michel Lauwers (Université Côte d'Azur)

14,30 Régis Bertrand (Aix-Marseille Université), La place des morts parmi les vivants depuis le XVIIIe siècle.

15,00 Pierre-Yves Kirschleger (Université Paul Valéry de Montpellier), De la ville des morts au cimetière durable : transition vers une écologie funéraire ?

15,30 Anne Carol (Aix-Marseille Université), De l'embaumement à la thanatopraxie : deux régimes de conservation ?

Table ronde conclusive