L'Europe des femmes, XVIIIe-XXIe siècle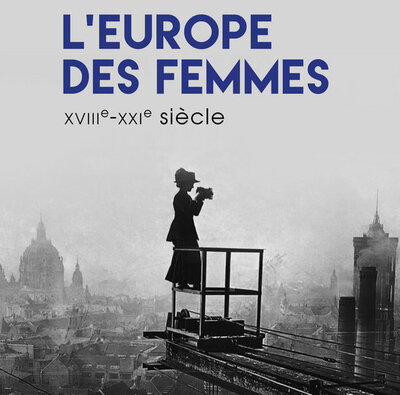 Rome, École française de Rome
The 10/02/2018 from 19 h 00 at 21 h 00
Il n'existait pas encore de recueil sur l'histoire des femmes du XVIIIe siècle à nos jours. C'est désormais chose faite. Fictions, chansons, discours, essais, correspondances – dans leur langue originale et leur traduction française – mais aussi documents iconographiques se font ici l'écho de trois siècles d'histoire européenne et des aspirations ou, au contraire, des obstacles à une égalité entre les sexes. Qu'il s'agisse de textes devenus classiques, comme ceux d'Olympe de Gouges, de Caterina Ferrucci, d'Alexandra Kollontaï et de Virginia Woolf, ou d'autres moins connus, tous font entendre la diversité des expériences du peuple des femmes, de toutes conditions (domestiques, paysannes, artistes, ouvrières, intellectuelles, etc.), aussi bien à Paris qu'à Moscou, Rome ou Londres. Ce livre interroge l'éducation des filles, l'influence des religions, le rapport au corps, l'expérience de guerre, les féminismes et les luttes menées au nom de l'égalité civile et politique, ou encore la reconnaissance conquise dans les arts et les sciences, offrant ainsi à la riche et passionnante histoire des femmes une somme unique et novatrice.
Mancava un'antologia di testi sulla storia delle donne dal Settecento ai giorni nostri e L'Europe des femmes viene opportunamente a colmare questa lacuna. Il volume presenta, nella lingua originale e in traduzione francese, una selezione di opere di fiction, canzoni, discorsi, saggi e corrispondenze, nonché di fonti iconografiche che ci rimandano l'eco delle aspirazioni all'uguaglianza tra i sessi o, al contrario, degli ostacoli che ne hanno intralciato la realizzazione durante questi ultimi tre secoli di storia europea. I testi classici di Olympe de Gouges, Caterina Ferrucci, Alexandra Kollontaï e Virginia Woolf, insieme ad altri meno conosciuti, concorrono a dare voce alla diversità delle esperienze del popolo delle donne, di tutte le condizioni (domestiche, contadine, artiste, operaie, intellettuali, ecc.), a Parigi come a Mosca, Roma, o Londra. Il libro esplora l'educazione delle ragazze, l'influenza delle religioni, il corpo, l'esperienza della guerra, i femminismi e le lotte condotte in nome dell'uguaglianza civile e politica, ma anche la conquista del riconoscimento nelle arti e nelle scienze, arricchendo l'appassionante storia delle donne di un contributo unico e innovativo.
L'Europe des femmes is the first ever anthology of texts on the history of women from the 18th century to the present. Presented both in the original and in French translation, the selected works of fiction, songs, speeches, essays and correspondence, as well as several images, reflect three centuries of European history, of both aspirations and obstacles to equality between the sexes. Whether these texts became classics, like those of Olympe de Gouges, Caterina Ferruci, Alexandra Kollontai and Virginia Woolf, or remained less well known, all give voice to the diverse experience of women from all backgrounds (domestic servants, farmers, artists, workers, intellectuals, etc.) from Paris to Moscow, and from Rome to London. The book explores the education of girls, the influence of religion, attitudes towards the body, the experience of war, feminisms, the struggles for political and civil equality, recognition gained in the arts and sciences, thereby making a unique and innovative contribution to the rich and fascinating history of women.

Interventions de
Isabelle Chabot (Università degli Studi di Padova, SIS)
Julie Le Gac (Université de Paris Nanterre-LabEx EHNE)
Anna Scattigno (Università degli studi di Firenze, SIS)
Mélanie Traversier (Université de Lille, IUF)
Fabrice Virgili (CNRS, SIRICE, Labex EHNE)