Droit à la sépulture 1. Le recrutement des ensembles funéraires antiques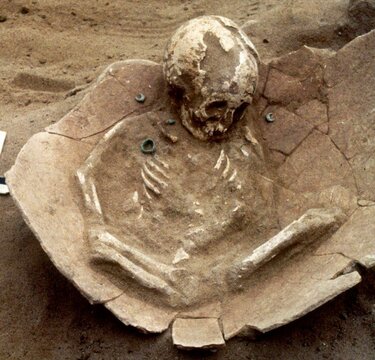 Place and date :
l'EFR
The 10/19/2015
Grâce aux efforts conjoints d'archéologues, d'anthropologues, d'historiens et d'épigraphistes, les avancées récentes de la recherche en archéologie funéraire permettent aujourd'hui une bien meilleure connaissance du recrutement des ensembles funéraires antiques, c'est-à-dire de leur composition en termes de sexe et d'âge, mais aussi de statut social et juridique des individus.
A partir de différentes études de cas, l'objectif de cette journée d'étude est de proposer quelques pistes de réflexion sur les critères et les motivations de la sélection des individus dans les ensembles funéraires de la Méditerranée antique, à la fois d'un point de vue méthodologique et interprétatif.

Téléchargez le programme en PDF