Mesures d'accès aux sites de l'EFR - à partir du 10 janvier 2022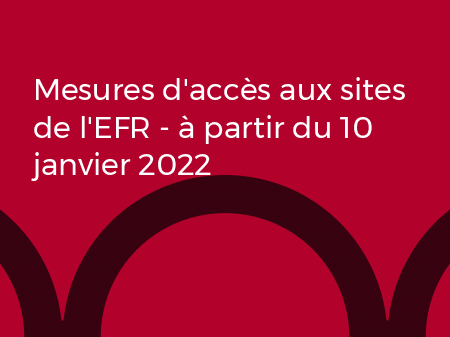 Nous vous informons que les nouvelles mesures adoptées récemment par le gouvernement italien requièrent à partir du 17 janvier 2022 la présentation du pass sanitaire renforcé (preuve de vaccination ou de rétablissement) pour accéder à tous les sites de l'École française de Rome (Palais Farnèse et bâtiment Place Navone).
Vi informiamo che le nuove misure recentemente adottate dal governo italiano richiedono, a partire dal 17 gennaio 2022, la presentazione del Green Pass rafforzato per accedere a tutti i siti dell'École française de Rome (Palazzo Farnese e l'edificio di Piazza Navona).
We would like to inform you that the new measures recently adopted by the Italian government require, from 17 January 2022, the presentation of the Super Green Pass to access all the areas of the École française de Rome (Palazzo Farnese and Piazza Navona).